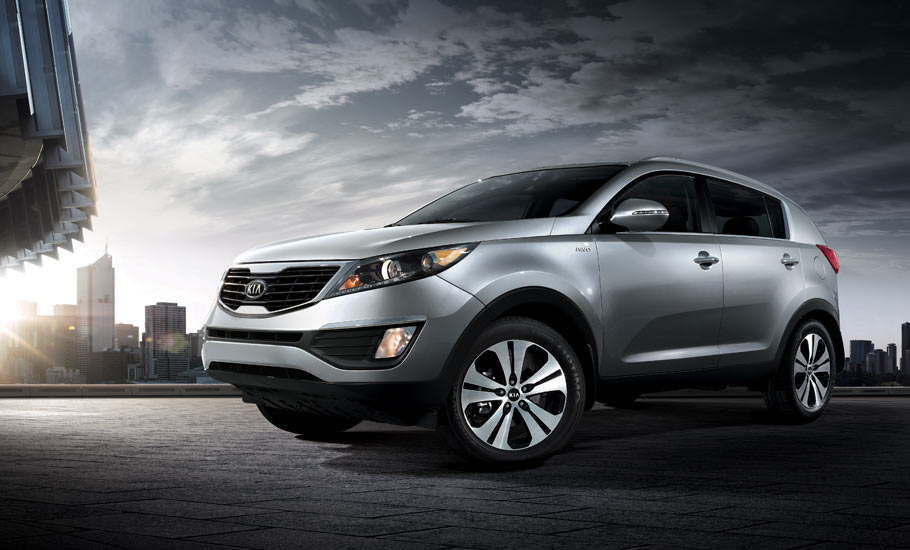 The 2013 Kia Sportage was a really fun ride. It was like driving around a car trapped in an SUV's body.  It was such an easy vehicle to operate and came with a little bit of an attitude. With a 273 hp engine this bad boy had a little kick to it and was not ashamed to show it. The look of the 2013 kia Sportage has been made one of the most affordable SUV's at around $39,379.00 for the Sportage SX.
The 2013 Kia Sportage provided plenty of head and leg room. The both the driver and front passenger seats came with heating and cooling options. And let me tell you on a hot summer day that was a definite bonus. The sound system was crystal clear with a 6 speaker bluetooth link to my phone it had my loving my iPod play list. If you didn't have an iPod or even a CD not to worry the Sportage comes with a free 3 month trial for satellite radio. One of my favorite little things was as simple as putting a moon room so that the passengers in the back had a little bit of natural light shining  in on the rear passengers. The 2013 Kia Sportage did have a noticeable lack of room in the rear storage area, It was pretty easy to see that they decided to make the spacing in the Sportage more about the passengers than are being transported.
The 2013 Kia Sportage has had a lot of work put into it. It's is one of the most affordable SUV's in it's class and an overall great car to drive. One of the most important factors that I like about the Sportage is how easy it is on the wallet. You get great gas mileage and it does not cost and arm and a leg to fill the tank. I would definitely recommend taking a look at this wonderful vehicle it is fun and easy to drive and a great bang for your buck.
| | | | |
| --- | --- | --- | --- |
| Price (CDN)starting | Engine | Transmission | Rating |
| $21,955.00 | 2.4L,4 cylinder 176HP | 6 Speed steptronic | 4.5/5 |